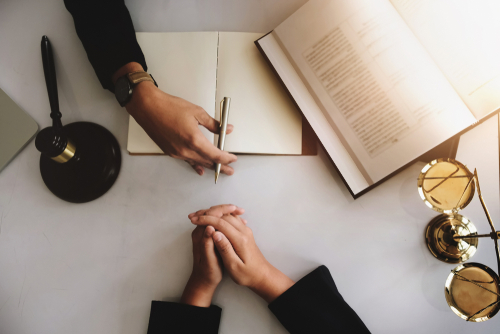 In these uncertain times, you as an individual or business may be dealing with the weight of debt that seems unmanageable. Fortunately, there is a simple solution to relieve you of your financial burden. Chapter 7 affords you a fresh start following financial misfortune. This fresh start allows you to receive a discharge of your debts.
In a Chapter 7 case, a trustee takes control of your assets, sells them, and distributes the sale proceeds to creditors according to the Bankruptcy Code's distribution scheme.  Thus, you must understand that filing for relief under Chapter 7 may result in the loss of your assets. Because of this process, Chapter 7 is titled "Liquidation."
Who is Eligible to File for Chapter 7
Individuals, stockbrokers, commodity brokers, corporations, and certain other business entities may file for relief under Chapter 7 and the amount of the debtor's debt does not impact an individual or business debtor's ability to seek relief under Chapter 7.  The individual or business debtor simply must owe debts; however, an individual debtor's income level may impact the ability to seek relief under Chapter 7.
The Process
Prior to filing the bankruptcy petition, an individual receive credit counseling from an approved credit counseling agency in an individual or a group briefing within 180 days before filing.
Commencement of a Chapter 7 Case
A debtor commences a Chapter 7 case by filing a bankruptcy petition with the bankruptcy court where the individual debtor lives or where the business debtor is organized or has its principal place of business or its principal assets.  An individual debtor must have lived in, or the business debtor must have had its principal business or assets located in that area, for 180 days before filing the petition or for a longer portion of such 180 days than in any other area.
Married persons may (1) file independent voluntary petitions separately, (2) jointly file a single petition, or (3) one spouse alone may file a voluntary petition.  Couples in legally recognized same sex marriages may file a joint petition.
When the debtor is a corporation, partnership, or limited liability company, only those authorized by applicable state law or the entity's governing documents may file a petition on behalf of the corporation, partnership, or limited liability company.
There are additional requirements and formalities, by and large, the entire process is fairly straight-forward, and the entire process usually takes between three to four months from start to finish.
If you feel your situation is such that bankruptcy protection is warranted, you are strongly advised to contact a bankruptcy practitioner to advise you.